We understand that building and managing a successful wealth practice requires a tailored approach. That is why we offer a range of institutional style investment services designed to meet the unique needs and requirements of your business.
Our focus is on providing a leading wealth platform that prioritises investment outcomes and empowers financial advisers to achieve their clients' investment goals. We offer an Outsourced CIO (Chief Investment Office) service designed to provide the necessary support to help transition to a Managed Account solution for your clients. We tailor our service proposition to suit each wealth practice's individual needs and requirements.
"We see our investment strategy as the best way of differentiating ourselves.
But that doesn't mean doing it ourselves, it means doing it well."
Andrew Height | Height Capital
Our Outsourced CIO offering is designed with three fundamental objectives in mind

Transition support
We work with wealth practices to develop their investment process,
determine the breadth of models needed for their client base, build out their Investment Committee, and consider the specific services required to support the solution.

Value proposition enhancement
We deliver institutional level investment capability to enhance the value proposition of your wealth practice.
Ongoing advice and support
We are often deeply entrenched in a wealth practices' investment solutions, providing ongoing advice and support when needed.

Outsourced CIO:
The Client experience dividend
A study of investment outsourcing trend among
Australian financial advisers, and associated client benefits

A Guide to Investment
Committees
join our host Brendon Vade in unpacking the ins and outs of investment Committees. Learn from experts about how to start,grow, run and maintain a great investment committee, then leverage it for great results for your practice and clients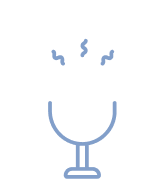 Is outsourcing your CIO the secret to success?
Mason Stevens has announced the launch of its research whitepaper exploring the benefits of an outsourced CIO model in business. Watch the video to learn more.

INBrief with Jacqueline Fernley from Mason Stevens
Mason Stevens CIO Jacqueline Fernley speaks with Drew Meredith at The Inside Network's Growth Symposium on the changing scope of portfolio risk in 2023. Watch the video to learn more.
Learn more about our Outsourced CIO services
If you are a financial adviser, please complete our form and one of our distribution team will be in contact with you to assist with your enquiry.
Financial Wellness Hub
Resources to help you get the most out of your super.
Retirement Calculator
Figure out how much super you need to retire in comfort. 
Support Centre
Browse our Support Portal.
Connect
Follow us on LinkedIn.