Can't compare apples with apples
24 February 2021
Published in the Financial Standard Managed Accounts Blog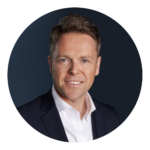 Nick Mitchell, Managing Director – Global Investment Service
The 26th President of the United States Theodore Roosevelt once exclaimed, "Comparison is the thief of joy". Now Teddy was right about a lot of things, however in the advice landscape we live in today it is an AFSL's responsibility to compare and explore just what the managed account market has to offer and what will best serve their client base.
What is clear is that when it comes to platforms offering managed accounts – it's not as simple as comparing apples with apples.
The continued evolution of managed accounts and the increased adoption by financial advice practices has provided improved efficiency outcomes for advisers, their businesses and most importantly clients.
As just about every managed account survey suggests, the number one reason for advisers using managed accounts is to take advantage of a superior administration outcome – which means more hours in the working day, which means more time with clients focusing on their real needs. No one will argue!
Managed accounts are now very much mainstream, and advisers are right to ask: where to from here?
What are the points of difference going forward that managed account providers can bring to the table to genuinely redefine value for their clients?
Well, here is what we know in 2021:
Demand for managed accounts is at an all-time high. Tick.
A number of platforms can offer and implement a basic level of managed account functionality. Tick.
Platforms are searching for ideas on how to now differentiate themselves from their competitors. Indeed they are.
As pioneers of managed accounts for over a decade, Mason Stevens understand that there are very different levels of managed account sophistication.
Functionality, such as reporting and settling in different currencies, access to a variety of global exchanges, live trading execution and access to investment opportunities such as capital raisings, provide investors with a broad range of investment possibilities.
But it is only now that advisers and their clients are being made aware of the fact that there is a way for a platform to endeavour to provide a better investment outcome for clients – even when investing in exactly the same strategy – purely due to their investment capability.
"Enhancing client outcomes" is a creed that most businesses across most industries espouse and no doubt aspire to – what we have been able to do for clients is demonstrate that term literally.
We recently looked at a small number of model portfolios that are common across different platforms, and compared their relative performance. Returns between these platforms (excluding platform administration fees) vary significantly.
Based on our analysis, compared with other platforms Mason Stevens' live execution capability was one of the contributing factors that helped contribute to performance uplift, in some instances between 1% and 2% outperformance over a 12 month period. Same model, different platform, different performance.
This changes the game.
This is not new to our business – investment execution and portfolio construction capabilities has long been a part of our DNA.
For advisers, having access to an investment service that offers direct access to a live trading desk, equipped with a breadth of market research and execution capabilities unmatched by any other platform is the next evolution in managed accounts.
Simply put, it is the smartest way for your clients to interact with the market and achieve the best outcome from their investments.
There is an oft-repeated quote from Good Will Hunting that I won't recount here, however I will answer the question its title character poses, "yes, I do like those apples".
Contact us
We are open Monday to Friday from 8am – 6pm AEDT
About us
Learn more about our offerings and capabilities